Thank you to everyone who attended our Launch Party and to everyone who couldn't attend but wished us well.
It's an exciting year for us to launch our Smile Friendly Partnership Program, our new toothbrushes and toothpaste (in stores soon!) and our new activity report – we've been busy!
We were thrilled to have Jess Adamson Media and Emily Bourke – Labor MLC speaking as well as the Member for Adelaide Lucy Hood MP.
It was a great opportunity to spread the word about the importance of oral health, in the lead-up to Dental Health Week.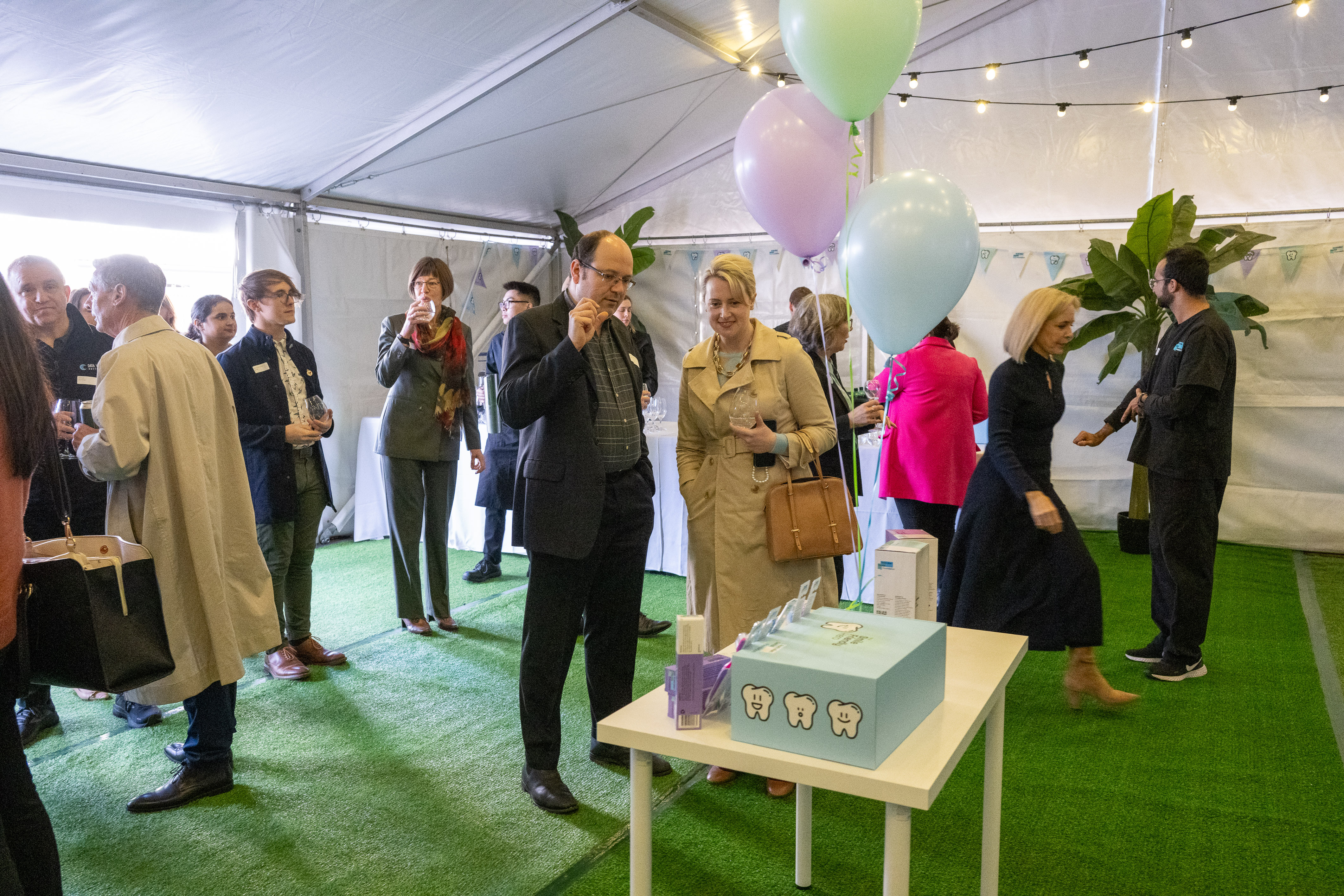 Picture 1: ADF Launch
Picture 2: Brett Miller (ADF) and Mark Chilvers (SA Dental Service).
Picture 3: Helen Graham (AutismSA), Sara Blunt (Kalyra), Hon Lucy Hood MP.
Picture 4: Australian Dental Foundation team members Pearl, Julia, Ramya, Lyndal, Claire, Madison, Arman and Sarah.
Picture 5: Pip Henson (ADF), Neil Oakes (ADF Board Member), Sheree Hill (Eldercare Allambi).
Picture 6: Dr Ramya Krishna (ADF), Afshan Rani (Allity Walkerville).
Picture 7: Hon Emily Bourke MLC, Dr Greg Miller (ADF Chairperson and Clinical Ambassador), host Jess Adamson.