We are proud of the work we do with the Department for Child Protection for our most vulnerable children. Here is a beautiful piece written by their senior media person –  Adelaide journalist Mark Steene:
The two-year-old, who is non-verbal, clung to her carer as they sat on the floor and flat out refused to open her mouth.
Oral health therapist Julia Matthews would not give up.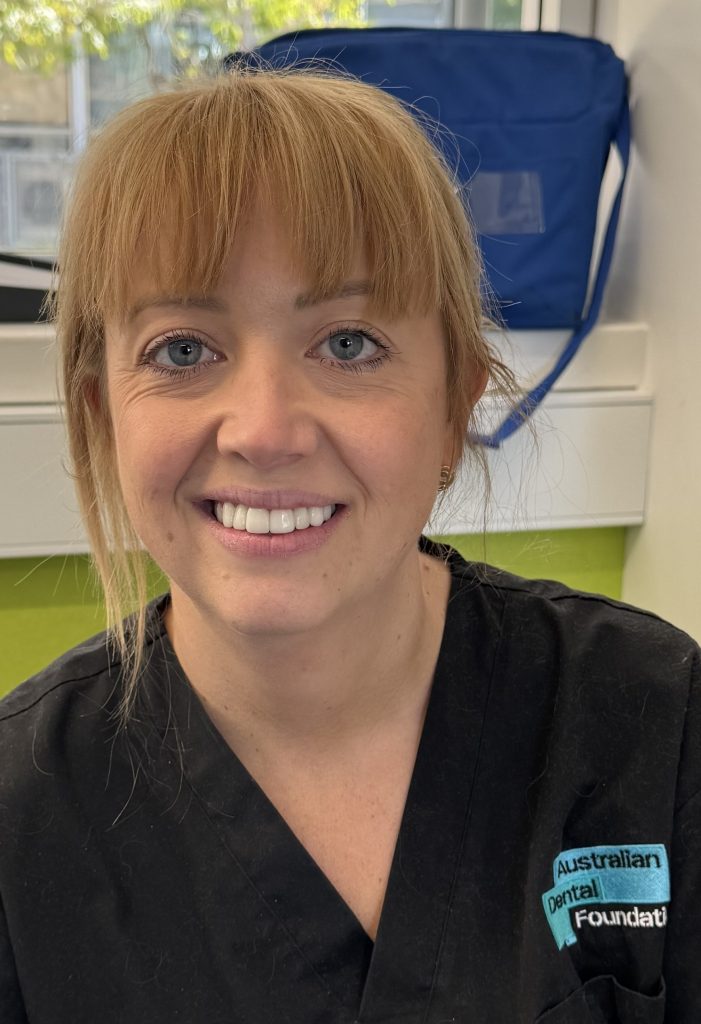 It took an hour but Julia, who works with the Australian Dental Foundation, finally got to check her patient's teeth.
Most of them, anyway.
"It's hard, because I know she needs help," Julia said.
Julia is part of a mobile ADF team working in partnership with the Department for Child Protection on a pilot dental program at DCP's Blair Athol office.
All up, 26 patients aged two to 18 took part.
ADF provides emergency coverage managing dental trauma and toothache, orthodontic treatment, correcting bites and straightening smiles.
Julia knows her work is crucial to children and young people in care.
"There's so many barriers to getting access to dentistry," Julia said. "It's good to help."
Not all the patients were hard to treat.
A seven-year-old called "Dude", boasted she cleans her teeth for two minutes, both morning and night.
"Ha, so she says," her carer and uncle Matt joked.
"I was sent a message that an appointment was available, and said absolutely."
Matt has been caring for Dude for two years.
"Initially it was a weekend, then it was three months," he said. "Now it's forever."
Last year DCP staff and carers got 3000 patients to the dentist, through partnerships with ADF and SA Dental.
ADF founder Greg Miller said it's been an honour to partner DCP for the past two years.
"We are proud to play a part in these remarkable young people's lives and are inspired by all the good work DCP does", he said.
DCP senior manager Shirley Smith said mobile clinics will identify patients who need follow up treatment.
"It's about providing as many opportunities as possible to access dental services," Shirley said.
"We'll look at how successful this first clinic is and consider how best to extend it to other offices."
At first brush, it seems to be going very well … mostly.
A nine-year-old called "Sonic", nervously clutched his stretchy Sonic action figure as he was examined.
"There's no TV," he said, referring to the television hanging from the ceiling at his regular dentist.
Julia was unfazed.
"Remember, you've got to look in the mirror as you clean, and clean way up there at the back," she said.
Sonic chose a toothbrush from a selection at the door on his way out, and then took a spare, just in case.